Reviews
NORUMBEGA PARK
"Beautiful, audacious...Giardina is a master of prose that's engaging but never seems rushed- he covers four decades in just over 300 pages. But his pacing remains natural and unhurried. His characters are as emotionally rich and complex as any you'll find in the novels of Richard Ford, John Updike and Richard Yates...There are countless emotional pitfalls authors can fall into, but Giardina has avoided every one, and the result is majestic- Norumbega Park is one of the bravest, most memorable novels in years."
-Michael Schaub, NPR
"The subtle nuances of class, the charged eroticism between siblings, between husband and wife, between parents and children; the examination of faith and its loss- all are explored in rich, believable ways."
-Jennifer Gilmore, The New York Times Book Review
"Surprisingly, Norumbega Park is a page-turner. Mr. Giardina works with an expansive canvas; every scene is grounded in earthy, evolving characters and takes place at a turning point in their lives. The author has his own ambitions, and he avoids disappointment. We see his characters aggressively mapping their destinies, but we also know that, in the novel's larger scope, every action is subject to the humbling forces of time and chance."
- Sam Sacks, The Wall Street Journal
"This wise and moving novel of social class and family bonds is rife with provocative passages...As he proved in his 2006 novel White Guys, Giardina knows the dark side of dreams; his characters pay a steep price as they migrate from working class streets to tony suburbs. Norumbega Park is a rich and rewarding book filled with wisdom about how we live and how we fail to live, gripped by dreams we can neither fulfill nor forget."
- Chris Tucker, Dallas Morning News
White Guys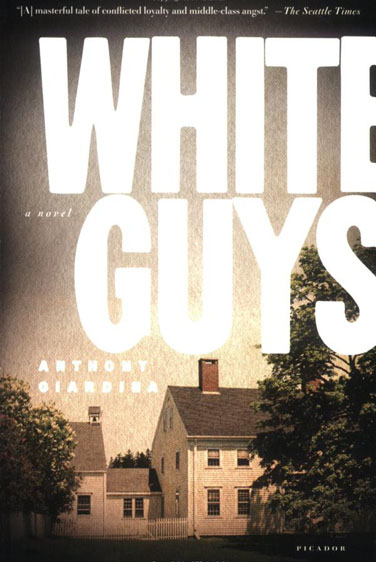 "Beguiling is the word for Anthony Giardina's White Guys; before you know it, all sorts of people who were strangers on page one have become so engagingly familiar you need to know everything about them"
-Russell Hoban, author of Riddley Walker

"Giardina is a big talent, maybe an important one...White Guys, from the first senten
ce, takes its readers on a relentless ride, releasing us only at story's end, stunned and slightly dizzied- not only by the pace, but by what we've learned about human nature"
- Margaret Sullivan, Buffalo News

"Powerful...Few writers have charted the move from the working class to the gilded suburbs with such evocative precision"
-Stephen Amidon, Washington Post Book World

"The novel's greatest strength lies in the hard-baked dialogue, reminiscent of David Mamet, that brilliantly captures both the aspiration and self-loathing of the upwardly mobile American male"
- Michael Arditti, The Independent (London)


---
Recent History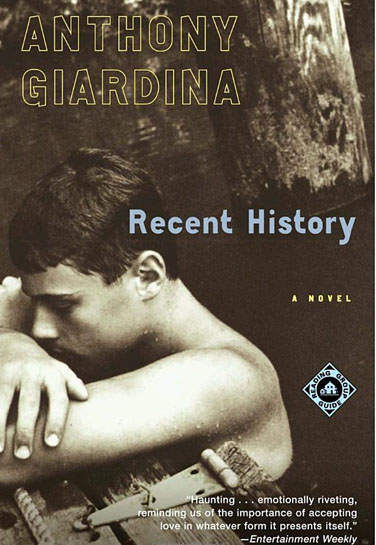 "I know of no other recent novel that explores the confusions of male bisexuality, if that's what we can call it, with such sympathy and intelligence; its only rival on the subject is probably Cheever's journal. Recent History is unhurried in its rhythms, unfussy and clear in its prose style, an under-known achievement of contemporary American fiction"
- Philip Connors, London Review of Books

"Graceful...(Giardina) manages to handle an enormous amount of emotional material with a light touch... The novel makes a convincing case that the paths of desire are not only many and varied but often contradict each other, refusing a reductive understanding...[Luca's] struggle is urgent and real. Giardina makes us care, in the end, what happens to our hero"
- Jessica Olin, The New York Times Book Review

"Giardina's talent for capturing emotional nuance and writing about sex in a way that movie guides would classify as X-rated turns a story that might otherwise seem like thinly veiled autobiography into an unusually frank and compelling work of fiction about men and families in turmoil"
- Alan Cheuse, All Things Considered

"Giardina has a keen sense of character and an eloquent and soulful style. We are intrigued by his understanding of male sexuality, but we are more captivated by how much he knows about human frailty and growth"
- David Wiegand, San Francisco Chronicle Book Review


---
The Country of Marriage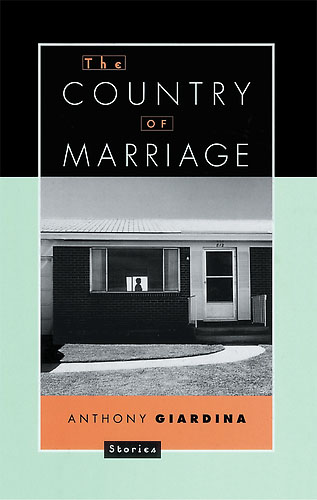 "Among the most gripping fictional characters I've ever encountered. Imagine all those monosyllabic guys in the books and movies of the past decade suddenly turning around and explaining themselves. Quite how Giardina makes domestic drama seem so urgent and thrilling is a mystery, but every story in this classic collection is a page-turner"
- Julie Myerson, Mail on Sunday(London)

"These stories vibrate with all the angst of Cheever and Updike, but there is no sign of the go-getting urgency of their American males. Instead, Giardina has cornered a less well known species, and has opened territory which is completely his own"
- Aisling Foster, The Times (London)

"A number of these stories rival Cheever in their epiphanic power"
- Bernard Cooper

"Giardina has an extraordinary gift"
-David Hare